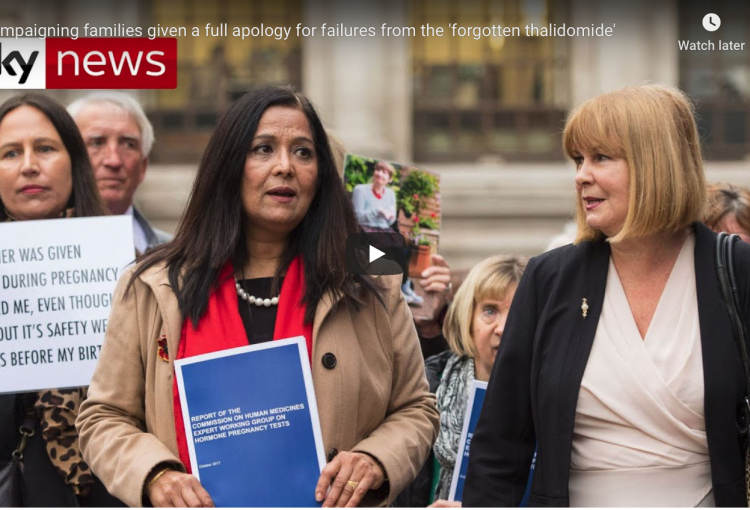 SKY NEWS: A Sky News investigation raises questions about the validity of a 2017 study which underwent "significant changes".
An inquiry on Wednesday ruled that many of the children born to mothers who used the drug suffered "avoidable harm".
But now a freedom of information (FOI) request has raised questions about the validity of a previous study conducted by the regulator which was less favourable to the victims.
Campaigners who used Primodos as a pregnancy test believe the hormone-packed pill could cause miscarriage or congenital malformations to babies in the womb, from heart defects to spinal problems or shortened limbs.
On Thursday, health minister Nadine Dorries told the Commons: "I would like to make an apology to those people on behalf of the health and care sector for the time the system took to respond."
It came after the Cumberlege Review said there is now a "moral duty" for the manufacturer of Primodos to contribute to a fund to care for those allegedly damaged by the drug.
However, the drug's manufacturer, Schering, was taken over by Bayer in 2006, and the German pharmaceutical company disagrees with the review team.
:: Listen to the podcast: Primodos, mesh and valproate scandals – what next for survivors? on Apple Podcasts, Google Podcasts, Spotify, Spreaker